Publication of a study in Clinical Cancer Research on the identification of two main immune subtypes of cHCC-CCA ("Immune High" and "Immune Low") in patients with mixed hepatocholangiocarcinoma tumors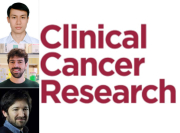 Mixed hepatocholangiocarcinoma (cHCC-CCA) tumors are rare primary liver cancers associated with a very poor prognosis. They are resistant to all conventional cancer therapies and are characterized by the presence of a dual phenotype of both hepatocyte and biliary tumors. In a study conducted by Cong Trung Nguyen, Stefano Caruso and Pascale Maillé under the supervision of Pr Julien Calderaro (Inserm U955 Equipe Pawlotsky), the authors identified two main immune subtypes of cHCC-CCA ("Immune High" and "Immune Low").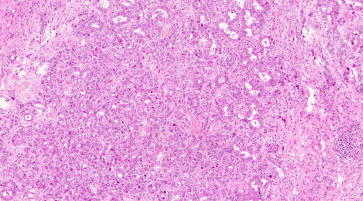 Tumors classified as Immuno-High exhibit overexpression of genes related to adaptive and innate immunity, antigenic presentation, cytotoxicity and inflammation. They are also associated with better overall survival and show activation of various genetic signatures predictive of response to immunomodulatory therapies. These findings may have important implications for the design of future clinical trials using immunomodulatory agents in patients with these highly aggressive tumors.
This work was published in the journal Clinical Cancer research (American Association for Cancer Research) on November 16, 2021.