The IMRB regularly offers on this site:
doctoral and postdoctoral contracts for the training and hosting of young researchers.
job offers for engineers and technicians in technical or administrative research support professions.
internship offers and apprenticeship contracts mainly for students in Master 2, but also in Master 1, professional licence, DUT/BTS.
Applications for these offers (CV and cover letter) must be sent by e-mail to the address indicated in the details of the advertisement.
In addition to these offers, unsolicited applications may be considered provided they are targeted at a specific team or platform and addressed directly to its manager.
– JOBS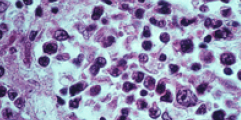 Annonce parue le 28/02/2023
Post doctoral position – IMRB-U955, Team Ortonne « Neurofibromatosis and Lymphoma oncogenesis – NFL »
We seek to hire a highly motivated postdoctoral fellow to work on exploring heterogeneity of angioimmunoblastic T-cell lymphoma. Our lab gathers clinicians, pathologists, biologists and scientists and aim to better understand the lymphoma oncogenesis and develop innovative treatment approach, with a specific focus on T-cell lymphomas, especially on angioimmunoblastic T-cell lymphomas (AITL).
Date de prise de fonction : 01/05/2023
Durée CDD : 36 mois
Contact : francois.lemonnier@aphp.fr
---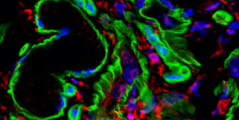 Annonce parue le 15 février 2023
Post-doctoral Opportunity – IMRB-U955, Relaix Lab-Paris, France
Mission : We are looking for several post-doctoral candidates to:
(1) Evaluate the disease trajectory in muscle disorders and develop new targeted therapies, with a strong focus on senescence
(2) Development of stem cell-targeted gene and pharmacological therapies.
(3) Perform in-depth analysis of the impact of systemic exposure to pollution for tissue repair using single nuclei approach and bio-informatics approaches.
Contact : Pr Frederic RELAIX (relaixlab@gmail.com)
---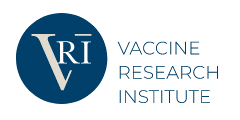 Annonce parue le 7 février 2023
Chargé.e de projet européen – IMRB-U955 – VRI, responsable Yves Levy
L'Institut de recherche vaccinale (VRI), créé en 2011 sous la bannière du gouvernement français, vise à accélérer la recherche pour le développement de vaccins innovants contre le VIH/SIDA et les maladies infectieuses (ré)-émergentes. L'Institut renforce les liens entre la recherche fondamentale et la recherche translationnelle, les associations de patients et le monde socio-économique. Basé à Créteil, il est dirigé par le Pr Yves Lévy et rassemble 17 équipes de recherche possédant une expertise pluridisciplinaire, un réseau de scientifiques reconnus au niveau national et international, un réseau de médecins, et des plateformes innovantes de production de vaccin, de suivi immunologique et virologique, préclinique et de data science. Grâce à son programme de développement intégré, l'Institut a mobilisé ses équipes et ses expertises pour contribuer à la lutte contre la maladie à virus Ebola (https://vaccine-research-institute.fr/fr/).
Description du poste : Le VRI Inserm est coordinateur d'un projet de recherche clinique financé par le programme EDCTP2. Ce projet se compose d'un consortium d'une dizaine de partenaires en Europe et en Afrique subsaharienne, visant à déterminer la sécurité à long terme, ainsi que la durabilité des réponses immunitaires humorales et cellulaires de trois différents schémas vaccinaux contre le virus Ebola.
Niveau de diplôme : Master 2 Sciences Po, Etudes Européennes ou équivalent. Et/ou Master 2 ou Docteur en Science si expérience associée significative
Date de prise de fonction : 01/04/2023
Durée du contrat : 12 mois – Renouvelable
Contact : Yves Levy (yves.levy@inserm.fr) et Laurent Hanot (laurent.hanot@inserm.fr)
Offre détaillée du poste
---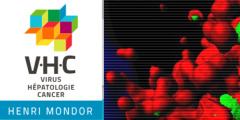 Annonce parue le 01/02/2023
Ingénieur.e en Biologie moléculaire – IMRB-U955, équipe Virus, Hépatologie, Cancer de Jean-Michel Pawlotsky
Mission du poste : L'équipe travaille sur la caractérisation des cancers du foie. Le candidat ou la candidate sera intégré(e) à notre groupe inclut des hospitalo-universitaires, des biologistes et des bioinformaticiens. Il ou elle aura pour mission de mener à bien des techniques de biologie moélculaire et l'interprétation des résultats.
Niveau de diplôme : Master 2
Date de prise de fonction : 01/04/2023
Durée du contrat : 24 mois – Renouvelable
Contact : Julien Calderaro
---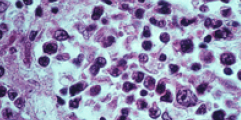 Annonce parue le 14/06/2022
Postdoctoral position – IMRB-U955, Deciphering molecular signatures of pre-malignant lesions in Neurofibromatosis type 1 (NF1) – Group of Piotr Topilko,  Equipe Gaulard
We seek to hire a highly motivated postdoctoral fellow to work on exploring genetic, epigenetic and transcriptomic alterations driving malignant transformation in NF1.
The Postdoc candidate should have expertise in both cellular and molecular biology applied to cancer.
Interested candidates should send their CV, a motivation letter including research interests and names
of 2 referees to: piotr.topilko@inserm.fr
Offer details : Postdoc position Topilko Group
---
– INTERNSHIP OFFERS