Biotherapies group
Research topics :
The team brings together neurosurgeons, neurologists, psychologists, neuropsychologists, researchers and teacher-researchers working in the field of translational therapeutic innovation in functional neurosurgery, for the treatment of neurodegenerative diseases (Parkinson's disease, Alzheimer's disease), psychiatric diseases (Obsessive Compulsive Disorders and drug-resistant depressions) and brain tumors. Several lines of research are emerging: a line of neuromodulation of function to restore damaged function, a line of preservation of function during neurosurgical interventions by innovative perioperative brain mapping, a line of research on invasive biomarkers, on tools for detection of Beta particles in tumor exeresis as well as in biotherapies including cell therapy and gene therapy.
Neuromodulation of the injured function is done in the team by biotherapies such as dopamine-restoring enzyme gene therapy or cell therapy or optogenetics, as well as by deep electrical brain stimulation or vagus nerve stimulation. In a translational research approach, the team uses a variety of animal models, ranging from rodents to non-human primates and including ovines.
The concern for preservation of function during neurosurgical interventions led to the collaborative creation of the concept of awake and sleeping surgery based on innovative functional neuroimaging, lesional-mapping and magnetic brain stimulation techniques.
Translational Team Research: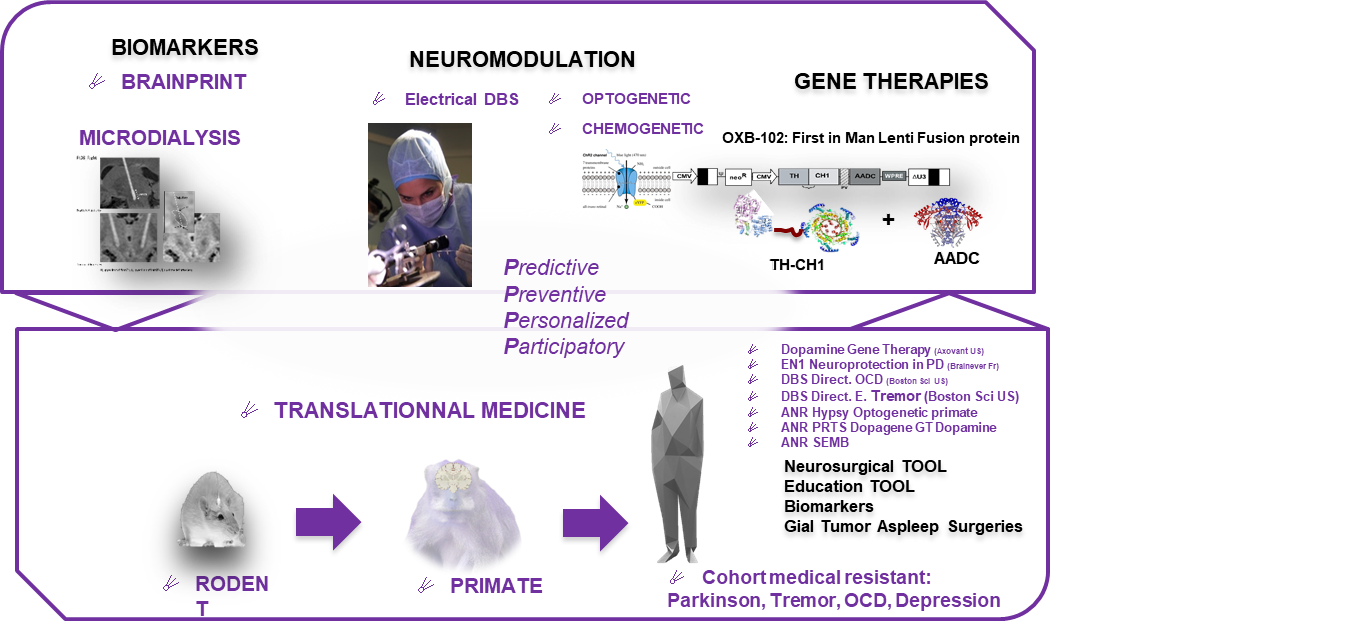 RECENT RESULTS :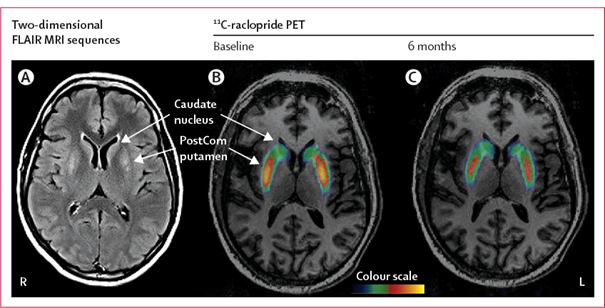 Lentiviral gene therapy for the treatment of Parkinson's disease (Palfi et al., Lancet 2014)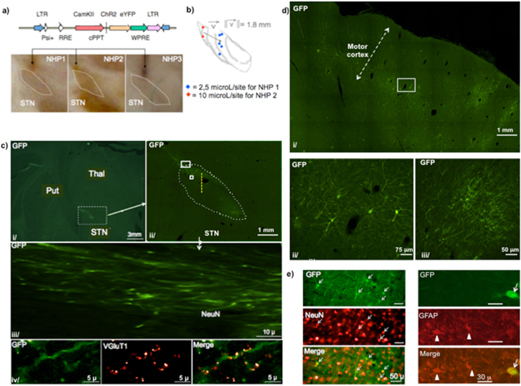 Neuromodulation of cortico-subcortical projections by Optogenetics after retrograde gene transport by viral vector (Senova…Palfi, Scientific Reports Nature 2018)
Lesional network mapping: anatomical-functional connectivity of brain regions with brain tumors causing secondary manic syndromes (Cotovio….Senova et al., J of Clin Investigation 2020)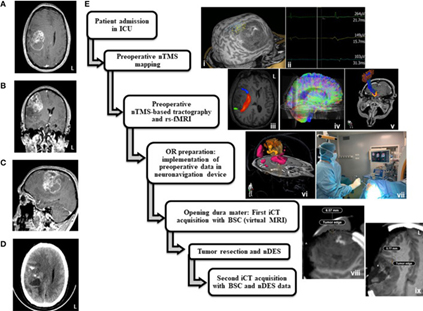 Sleepy awake surgery: multimodal brain mapping to preserve function during tumor removal in eloquent areas (Senova, ….Palfi… et al, Frontiers in Neuroscience 2021)
COLLABORATIONS:
The team collaborates with Prof. Antoine Chaillet, mathematician at Ecole Centrale-Supélec, for the development of closed-loop brain stimulation and with Prof. Jean-Pascal Lefaucheur, neurophysiologist at Henri Mondor University Hospital, for the pre-operative brain mapping by navigated TMS
The team collaborates with UCL, Cambridge UK in the framework of the dopamine gene therapy research program.
Selected publications