Visiting IMRB for her first official visit, Mrs. Sylvie RETAILLEAU, Minister of Higher Education and Research did not come empty-handed!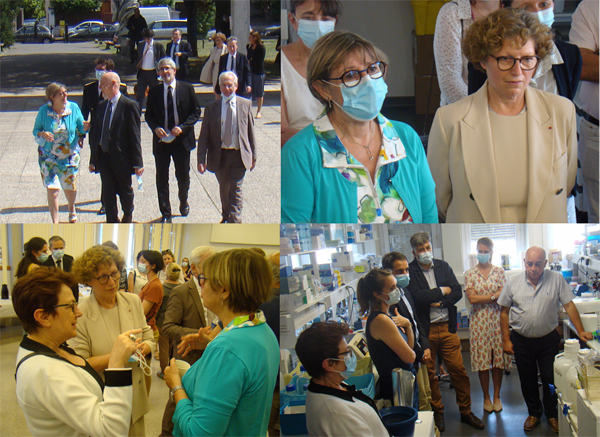 On the occasion of her first official visit to UPEC, Mrs. Sylvie Retailleau, Minister of Higher Education and Research was with us on Tuesday, July 5. She visited several laboratories and then went to the IMRB premises to congratulate Professor Marion Leboyer, IMRB-Translational Neuropsychiatry Team, for the PROPSY precision program in mental health supported by Inserm and CNRS.
This program aims to study the underlying mechanisms, causes and consequences of risk factors in psychiatry, in order to develop a new French biomedical field in mental health. During her speech welcoming the Minister, Marion Leboyer regretted the low investment in research in psychiatry. She then introduced several members of the team who spoke to give more details on their work.
"The international jury of the Priority Research Programs and Equipment (PEPR) has decided to award you a budget of 80 million euros to continue your work. They have underlined the great interest and the quality of your project", the Minister announced. A very positive signal sent to psychiatry", Marion Leboyer was pleased to say, "which will help to reinforce its attractiveness.
More info
UPEC Hebdo du lundi 11 juillet 2022
94.citoyens du mercredi 6 juillet 2022